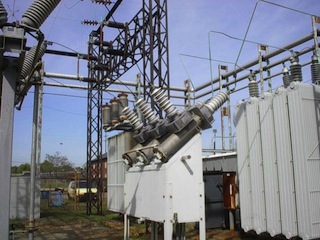 Fear of sack intensified among workers of the Enugu Electricity Distribution Company (EEDC) on Wednesday as their six-month contract ended.
The company at its headquarters in Enugu also on Wednesday published the list of the workers it had retained with their postings.
The former PHCN workers were engaged by the new investors on contract for an initial period of six months.
At the Owerri Business Unit, the workers stayed in groups discussing what the future might bring from the new owner of the company.
A staff member who spoke on condition of anonymity told NAN that many of the workers would lose their jobs.
"We gathered that a lot of workers were sacked in Enugu, but the situation is not yet clear in Owerri because the administrative manager who travelled to Enugu is not yet back,'' he said.
An official of the Nigeria Union of Electricity Employees (NUEE), told NAN that he was instructed not to make any statement to the media on the current situation.
A senior electricity worker who also spoke on condition of anonymity said that most of the workers were operating in fear over possible sack, noting that the situation had made everybody exhibit high level of dedication to duty.
At the Enugu headquarters, many of the workers jubilated as they went through the long list of retained workers which was displayed at the Ogui Business Unit.
The spokesman of the company, Eugene Aniowo, declined to comment on the development.
Robert Dickerman, the Managing Director of EEDC, recently said that the number of workers would be cut down.
"Because of the innovation we will bring into the sector, keeping all the number of workers inherited from PHCN will not be possible," he said.