The INEC National Commissioner in-charge of South West, Prof. Lai Olurode, has advised politicians to have a mindset to accept the outcome of the gubernatorial elections in Osun and Ekiti states.
On Friday 2 May, Olurode told NAN in Lagos that contestants should have a positive mindset that would make way for smooth and hitch-free elections in the two states.
"Politicians must have a positive mindset that they want to go into elections; they must have the spirit of sportsmanship and not the spirit of winning at all cost because what they want to do is for the good of their state.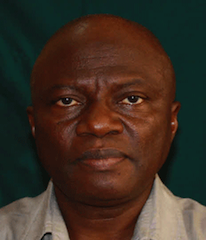 "They must have a mindset that will accept defeat and will concede victory where it is necessary," he said.
According to him, INEC has been doing a lot on voter education to restrain people from resorting to violence.
Olurode explained that from what the commission had been doing, if they (contestants) could try to concede victory where necessary, the elections would be hitch-free.
The INEC Commissioner advised that election campaign should be about issues and not about personalities adding that if this was so, violence would be avoided.
"Another thing that can make for a smooth election is the need for people to keep good custody of their voter card".
He advised people not to trade with it no matter the attraction by politicians, adding that some politicians were already going about trying to purchase the permanent voter's card.
He said once an eligible voter sold his or her card, "it automatically means that you have sold your franchise and you would not be able to exercise and take part in quality decisions in your state".
Olurode urged security agencies to be alert to their responsibilities saying that INEC alone could not secure an electoral process.
"We need the cooperation of every security agent to deliver a credible free and transparent election.
"Security operators must not give in to any compromise under any circumstances; they must be the agent of the rule of law and not the agent of powerful politicians who are not interested in any free election not even to trade good ideas.
Olurode urged stakeholders to ensure that elections in Ekiti and Osun were peaceful saying that with the support of all the stakeholders, INEC would be able to have a hitch-free elections.
NAN reports that 18 political parties are contesting for the Ekiti poll slated for 21 June while Osun election takes place on 9 August