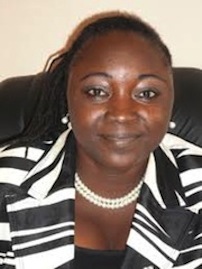 The International Federation of Women Lawyers (FIDA), on Thursday, urged the Federal Government to intensify efforts to rescue the female students abducted in Chibok, Borno.
The President of FIDA, Mrs Hauwa Shekarau, made the call in an interview with NAN in Abuja. She said government should take drastic measures to rescue the girls.
Shekarau said mothers were going through untold pains over the abduction, stressing that they had been protesting for some days to get government to swing into action.
"The protests carried out by women for about two or three days now are geared toward getting government to stand up and do something concrete about the abduction of our children.
"Today, I was part of another group that protested from the parade ground in Abuja to the Eagle Square.
"We will continue to protest and call on government to do something until we see result."
The FIDA boss, who decried the deteriorating security situation in the country, said all hands must be on deck to tackle insurgency and to avoid its escalation to every part of the country.
"The security situation has gone so bad that we are all worried. As a mother, I am worried for my children and my community because I do not know what will happen next.
"Nowhere appears to be safe and even though the challenges are mostly in the northern part of the country, I believe that if government does not do anything about it, it can escalate to the southern part of the country.
"So, we should begin to tackle this security challenge head-on to make sure that we see results.''
Similarly in Yola, Mrs Binta Masi, the newly elected state's Chairman of All Progressives Congress (APC) in Adamawa, on Thursdy, added her voice to the appeal for the release of the abducted students.
Masi, who emerged as the first female state party Chairman in Adamawa, said she could understand the pain and trauma of the parents and relations of the abducted girls.
"We are also going to work out a programme that will attract other people to the party.
"We already have the grassroots support and we will work on that advantage to ensure that the party is victorious at all levels in 2015."
Masi, who is one of the three nominees of Adamawa government at the ongoing National Conference, promised to ensure equity and justice in the party.
Meanwhile, the Senate has put together a 22-man committee to meet President Goodluck Jonathan over the abducted girls.