. Ijebu, Ogoja old provinces not full states yet in Nigeria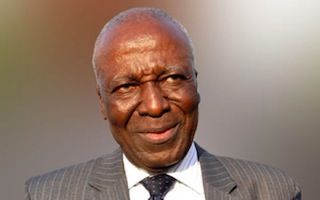 There were twenty four provinces in Nigeria, before independence.
But of the 24, 22 provinces have become full fledged states, leaving only Ijebu and Ogoja.
Delegates at the National Conference drew attention to this injustice during the week, saying it must be addressed.
The demand for Ijebu state has already been submitted to the National Assembly and has been pointed out by Aremo Olusegun Osoba in his contribution at the plenary of the confab.
At the ongoing National Conference memoranda from members of the public for the creation of Ogoja and Yemen States from the present Cross River and Gombe State respectively have also been received.
Delegates from Cross River Friday submitted a memorandum to the Committee on Political Restructuring and Forms of Government for the creation of Ogoja State from the present Cross River.
According to them, apart from Ogoja and Ijebu, all the other 22 provinces and their headquarters have since become states and capitals respectively.
They pointed out that a memorandum for the creation of Ogoja State was first submitted to the National Assembly in February 2009.
The News Agency of Nigeria (NAN) reports that that the 2009 memorandum was also submitted to the Committee.
In a statement signed by eight of the 10 delegates from Cross River and addressed to the Chairman, Committee on Political Restructuring, they said the creation of Ogoja State was long-overdue.
According to them, the conference is an opportunity for all sections of Nigeria to get justice.
The delegates appealed for support from all sections of the country for their demand so as to ensure the creation of the state.
NAN reports that Gombe-South senatorial district of Gombe State has also submitted a memorandum for the creation of Yemen State out of the present Gombe State.
The delegate representing Ethnic Nationality of Gombe, Dr Daniel Maddo, in the memorandum, alleged marginalisation and discrimination against Gombe-South.
He said the marginalisation and discrimination was in contravention of the Constitution of the Federal Republic of Nigeria.
According to him, the proposed state has a population of 1.5 million people from the 2006 Population Census and would be viable and self-sustaining if created.
"The area is currently the food basket of Gombe State, having pioneered the Agricultural Development Programme in 1970.
"It also boasts of enough manpower to develop the state, having embraced Western education early in the history of the country.
"In addition to agriculture, the proposed state is also well endowed with solid mineral resources, some of which are already being exploited, and can therefore be self-sustaining.
"The mineral resources include petroleum/hydrocarbon, coal, uranium, kaolin, gypsum, granite, gemstone, potash, lead, bentonite, clay, halite, red-talc, iron-ore, laterite, iron-stone and sand-stone,'' he said.