Eromosele Ebhomele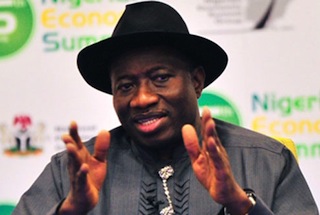 A Nigeria-based group, Transformation Ambassadors of Nigeria, (TAN), is to establish 10 cottage industries in all the 36 states of the country with the ultimate aim of creating one million jobs in the next four years, the group's spokesperson, Ayo Akinola, said in a statement on Friday.
TAN, made up of a group of professionals who express commitment to the peace and progress of Nigeria, said it was latching on President Goodluck Jonathan's Transformation Agenda, and supporting the President in the area of job creation.
"We appreciate that the fact that the government is entrepreneurial in its outlook and in overall economic policy framework, and is creating an atmosphere that inspires and makes it easy for ordinary Nigerians to start their own enterprises, large or small," the group's statement said.
It expressed hope that it would complete the establishment of the cottage industries across the country in just four years. "We shall undertake the creation of not less than one million jobs. This is aimed to eradicate poverty by empowering citizens with the right skill, and through the development of an entrepreneurial spirit.
"In practice, we intend to create 10 industries in each of the states, located in areas to be known as TAN Industrial City in each of these locations, spread in local governments."
These cottage industries, according to TAN, would assist with products and services in information technology and telecommunications, agro-allied, food and beverages production, building materials, textiles, and such other services required for daily living.
It said it was optimistic that this proposed entrepreneurial revolution can create winners among the citizens of the country.