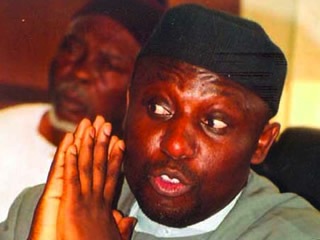 Governor Rochas Okorocha of Imo has called on delegates at the national conference to concentrate on matters that will improve the country's security challenges.
Okorocha made the call in a statement by his Senior Special Assistant on Media, Sam Onwuemeodo, in Owerri on Saturday.
He said the second explosion in Nyanya, a suburb of the FCT, which claimed 20 lives, showed that the nation was under attack.
He called on President Goodluck Jonathan to mobilise stakeholders in the country, irrespective of political affiliations, to tackle the challenges thrown by the Boko Haram insurgency.
The governor said that the delegates should begin to ask some fundamental questions on the nation's security with the aim of proffering answers.
He said the Boko Haram menace should not be politised but be seen as a national scourge that demanded all hands to be on deck.
Okorocha said this was not the time to apportion blame on anybody or group.
He explained that the Boko Haram problem was more serious than Nigerians anticipated, adding that it should be confronted head-long.
"Nigerians of goodwill should come together to fight the Boko Haram insurgency because it has become an ill-wind that blows no one any good," he said.