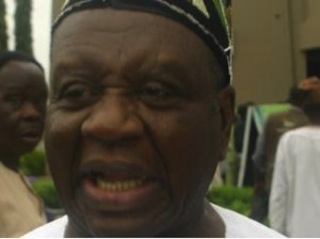 The National Conference Committee on Devolution of Power, after an extensive debate on Tuesday in Abuja, could not reach an agreement on the twin issues of derivation principle and resource control.
NAN reports that the committee sat in a closed-door session for several hours in the morning and resumed deliberations after the lunch break.
Delegates from the north had demanded for the re-introduction of the on-shore/off-shore oil dichotomy so that oil produced within certain nautical miles off the seashore should not enjoy derivation principle.
The position was stoutly opposed by delegates from the south, particularly those from Akwa Ibom, which oil production is principally off-shore.
The delegates from the south explained the position of Federal Government in 2003 which led to the passage of a bill by the National Assembly for the abolition of the on-shore/off-shore oil dichotomy.
They, therefore, argued that the matter could not be re-opened for any reason whatsoever.
Prof. Nsongurua Udombana said that the 1960, and 1963 constitutions provided that 50 per cent royalty be paid to regions in respect of any minerals extracted from the region.
He said Section 162(2) of the 1999 Constitution provided for a minimum of 13 per cent derivation revenue to states in respect of natural resources extracted from those states.
According to him, the new amendment should reflect 50 per cent as revenue derivation to those states.
This, however, did not go well with the northern delegates who argued that the status quo should remain for now.
The northern delegates argued that the oil producing areas were already getting enough with the establishment of the Ministry of Niger Delta and the Niger Delta Development Commission (NDDC).
As the issue became emotive, Victor Attah said deliberations would continue on Monday after the work-free days announced by the Federal Government in the FCT.
The committee is co-chaired by Attah and a former Inspector General of Police, Alhaji Ibrahim Coomasie.