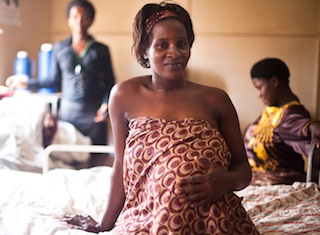 The new United Nations data has shown a reduction of 45 per cent in maternal deaths since 1990, a statement by the UNICEF Country Office said in Abuja on Tuesday.
The statement by Geoffrey Njoku, Communications Specialist, UNICEF Nigeria Country Office, noted that an estimated 289, 000 women died in 2013 due to complications in pregnancy and childbirth, down from 523, 000 in 1990.
It quoted another World Health Organisation (WHO) study also published on Tuesday in The Lancet Global Health, as saying it added new knowledge about why these women were dying.
The statement explained that the global causes of maternal death, according to a WHO systematic analysis, found that more than one in four maternal deaths were caused by pre-existing medical conditions.
It said that the conditions were diabetes, HIV, malaria, obesity and others which health impacts could all be aggravated by pregnancy.
It added that this was similar to the proportion of deaths during pregnancy and childbirth from severe bleeding.
The statement quoted Dr Flavia Bustreo, Assistant Director-General, Family, Women's and Children's Health, WHO, as saying: "Together, the two reports highlight the need to invest in proven solutions".
It stressed the need for "quality care for all women during pregnancy and childbirth, and particular care for pregnant women with existing medical conditions".
The statement noted that they also underscored the importance of having accurate data.
Tim Evans, Director, Health, Nutrition and Population, World Bank Group said "thirty-three maternal deaths per hour is 33 too many.
"We need to document every one of these tragic events, determine their cause and initiate corrective actions urgently," the statement read.