US actress Angelina Jolie, who will co-chair a summit in June aimed at ending sexual violence in war zones, on Thursday blamed a "culture of impunity" for the kidnapping of over 200 schoolgirls in Nigeria.
Speaking at the London premiere of her new movie "Maleficant", Jolie said that June's conference, to be co-chaired by British Foreign Secretary William Hague, will try to "create a sense of irreversible movement towards ending the use of rape and sexual violence in conflict."
"The whole purpose of this conference is to protect (against) sexual violence in conflict and that relates to the girls in Nigeria," she told Sky News.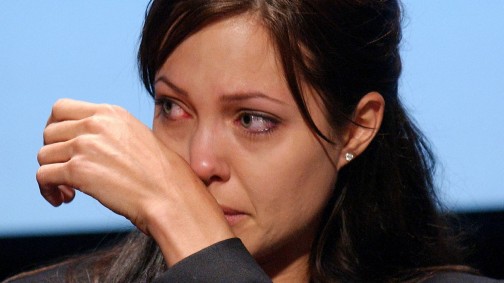 "These men thought that they can get away with this, that they could abuse them in such a way, sell them, rape them, take them as property, because so many people have gotten away with this in the past because of this culture of impunity."
She said the world had to "make sure this stops happening and that this is not something that people feel they can get away with, because right now it is and so it's awful that it's gotten to this point."
The Global Summit to End Sexual Violence in Conflict will take place at ExCel London between June 10 and 13.
All the governments that have endorsed the UN Declaration of Commitments to End Sexual Violence in Conflict will be invited to what Britain's Foreign Office calls "the biggest global meeting on this issue ever convened."
The premiere for Disney's "Maleficent", in which Jolie plays a vindictive fairy driven to curse an infant princess, was held at London's Kensington Palace.