As Lagos politicians begin subtle search for Fashola's successor, activists in the civil society and organised labour are insisting that the next occupant of the Lagos House must be a man of proven character and excellent record of performance.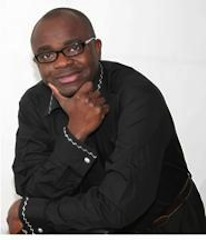 The activists who spoke with P.M.NEWS in Lagos shortly after a meeting to deliberate on likely successor of Governor Babatunde Fashola who they acknowledged had raised the bar in governance, said labour and civil society will not be passive this time around in the choice of who governs Lagos in 2015.
To this end, the activists said they have identified Comrade Kayode Opeifa, Commissioner for Transportation, as the man most qualified to continue the good works of Governor Fashola.
"We've been reading about aspirants being paraded on the pages of newspapers for the Lagos governorship race, come 2015, but of them all, only one can be said to be in the league of Opeifa in terms of performance and loyalty to the party.
"Look at the Lagos landscape today, especially the transport sector, it has all the imprints of Opeifa,'' explained Comrade Babatunde Ashafa of the Civil Society Club of Nigeria (CISOCON).
Though Opeifa has not given any hint of his intention to join the race for the Lagos governorship, the activists revealed that they would soon hold a rally in Lagos to persuade him to join the race.
"Look Comrade, this is our time, we are not going to adopt siddon look approach, we are going to be actively involved in the choice of a new helmsman for Lagos State," added Comrade Funmi Ajayi of the Progressive Women In Nigeria (PWN).
The activists identified Opeifa as the brain behind the sanity on Lagos roads as a result of his unflinching commitment to the passage of the Lagos Traffic Law.
"The transportation commissioner has been able to introduce order and structure in the transport sector and he is still working hard to ensure a smooth ride for Lagosians," added Ajayi.
In his own comment, an activist, Igho Akeregha, described Opeifa as a performer, adding that a lot of Lagosians think he is a good material for the post.
In an earlier discussion with P.M.NEWS, Chairman of the Lagos chapter of the All Progressives Congress (APC), Chief Henry Ajomale had insisted that whoever will succeed Fashola must be a workaholic who must maintain or surpass the achievements of the incumbent.
Ajomale said the party will not settle for less because of the strategic position occupied by Lagos in the country. "Fashola has performed excellently well and whoever is going to succeed him must be a capable hand who is recognised for his hard work and who is ready to move the state forward," he stated.