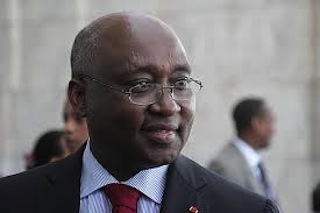 African Leaders on Thursday 8 May signed Memorandum of Understanding (MoU) of 700 million dollars to support immunisation and investment in the health sector across the region.
The President African Development Bank, Donald Kaberuka, said this at the launch of "Immunise Africa 2020 leaders", at the ongoing 24th World Economic Forum on Africa, in Abuja.
Kaberuka said the amount would help co-finance the purchase of vaccines by GAVI Allaince and the bank between 2016 and 2020.
NAN reports that Gavi Alliance is a public-private partnership, committed to saving children's lives and protecting people's health by increasing access to immunisation in poor countries.
"The investments countries that are making vaccines today will reap enormous benefits in the short and long term.
"With commitment to immunisation, African leaders are taking a bold step towards securing their countries' prosperity and economic security," he said.
Kaberuka explained that the amount was an addition to the billions of dollars African countries had already spent on health services.
He said that strong progress was being made on improving the health of people across Africa.
He urged GAVI Alliance and its partners to do more to help continue the decline in child death rate on the continent.
President John Mahama of Ghana said that immunisation was one of most important treatment given to children to guarantee their future.
"Immunisation is one of the most important investments we are making in our children and in their future.
"We are committed to ensuring that vaccine programmes in Ghana will be sustainable, so that our children are fully protected from potentially fatal diseases.
President Jakaya Kikete of the Republic of Tanzania noted that immunisation was the smartest investment that African leaders could make in the health sector for the citizen and for the future of the nations.
"As leaders of this dynamic continent, we will ensure that our children have access to the best, most sustainable technologies to provide them with the best possible start in life," Kikete said.
Also present at the launch was President Macky Sall of Republic of Senegal.