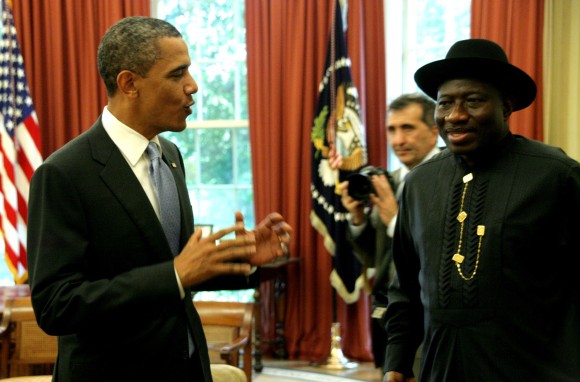 Nigeria and the United States are working on a UN Security Council resolution to designate Boko Haram a terrorist organisation, diplomats at the foreign ministry in Abuja have confirmed.
NAN quotes the sources as saying that the two countries have agreed that the UN should take a quick action to designate Boko Haram a terror organisation.
A strong indication that the 15-member council would consider the resolution emerged on Friday when the members spoke with one voice in condemning the activities of the group.
The council said it would actively follow the situation of the abducted school girls in Chibok and Warabe, both in Borno, and threatened to use "appropriate measures" against Boko Haram.
The council also noted the attacks by the group since 2009, saying "it had caused large scale devastating loss of life and represent a threat to the stability and peace of West and Central Africa".
A diplomat familiar with the workings of the Security Council told NAN that UN sanctions against Boko Haram meant that all assets and finances traced to the group would be blocked worldwide.
It would also impose travel ban and arms embargo on individuals and entities associated with the Boko Haram organisation.
The governments of Nigeria, US, United Kingdom and Canada have variously designated Boko Haram a terrorist organisation.
The US, in addition to designating Boko Haram a terrorist organization, declared its leader, Abubakar Shekau, as the ninth most wanted person in the world.
The Americans have placed a seven million-dollar reward on his head.
The Federal Government on its part had placed a reward of N50 million to any information leading to the rescue of the no fewer than 200 girls kidnapped by the group on April 14.
Meanwhile, international solidarity on the government's efforts to ensure safe return of the kidnapped girls continued to soar with the arrival of teams of experts from the UK, US and France.
China has also indicated that it would help international efforts to find the girls.
Speaking at a reception on Friday in Abuja to commemorate the EU National Day, the EU Ambassador to Nigeria, Micheal Arion, said the region's foreign ministers would discuss the abduction of the school girls on Monday in Brussels.
"The abduction of the more than 200 young girls in Chibok in particular shows a total lack of respect for life and for human dignity," he said.