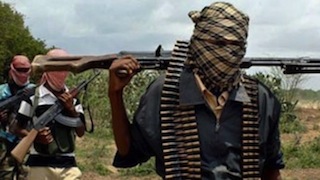 The Arewa Consultative Forum (ACF) on Friday said terrorism was an international crime against humanity and it was not wrong for Nigeria to seek foreign assistance.
The National Publicity Secretary, Alhaji Muhammad Ibrahim, said this in a statement made available to NAN in Kaduna.
"Terrorism is an international crime against humanity; therefore, there is nothing wrong in Nigeria seeking the assistance of developing nations.
He noted that countries which have indicated willingness to assist Nigeria, "have experience and expertise in dealing with such crimes."
Ibrahim said government's effort in that direction was commendable, especially on the mission of rescuing the kidnapped school girls.
He said that the Federal Government's intervention at this material time was appropriate. "It is better to be late then never.
"It is also in response to the general outrage on the kidnapped girls which has drawn both national and international condemnation," he said.
He said the best way forward was for government to ensure that funds and equipment meant for troops got to them.
He added that regular visits to troubled areas by officers would equally boost the morale of security agencies to put in their best in combating the insurgency.
He further called for synergy among the security agencies, support and cooperation of both the state governments and the communities, especially on the mission of rescuing the kidnapped girls.
He said caution and tactics must be applied in the whole operation and intelligence gathering would reduce collateral damage in the operation against the insurgents.