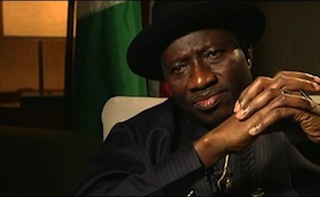 The Presidency on Sunday berated Chief Bisi Akande, the Chairman of opposition party, APC, over his claim that "Nigeria is on auto pilot".
Presidential Spokesperson, Dr Reuben Abati, in a statement issued in Abuja said that Akande and his party were "dishonest and upatriotic" in making such claim.
"Nigeria is not on auto pilot. There is a government in place, there is a President who is also the Commander-in-Chief of the Armed Forces.
"He is doing his very best to provide quality leadership and to reassure Nigerians that government stands ready always to defend their best interest.
"To give the impression that the President is doing nothing is dishonest," Abati said.
Abati also faulted Akande on the claim that the "government is mouthing meaningless phrases".
He said:"This government is not engaging in blame game. This government has a job to do and it is doing the job.
"They cannot say that government is on auto pilot in the face of all the achievements of this administration in the rail sector, health, ​aviation​, foreign relations, transportation​, trade and investmentand in ​every sector.
"If Chief Akande wants to be honest with himself, he will say the truth and the truth will be that this country has been moved forward by President Jonathan.
"We are not at the level we were at the time President Jonathan assumed office​in 2011."
Abati said that it was unfortunate that the chairman of the APC would use the opportunity of ​the ​situation in the country and the abduction of the ​​girls​ ​of GSSC, Chibok ​to engage in partisan blackmail.
He stressed that the issue of national security should go beyond partisan politics.​​
"We are on top of the situation' that Chief Akande is referred to i​s an English idiom and indeed, the government is on top of the situation.
"Government's primary responsibility is to ensure that when issues come up, it stands firm to do its very best to protect the people,
"This administration has continually showed courage and commitment in the face of whatever challenge that may arise," he said.
Abati said that the administration welcomed suggestions and recommendations from well meaning Nigerians.
He also said that the recommendations made by Akande in his piece were things that were already in place.
"These are steps that had already been taken by this administration. So there is nothing original in his recommendations that is unknown to the administration," he said.
Abati stressed that the period should notbe used as a time for politicking,campaigning for 2015 and trying to run down the country.