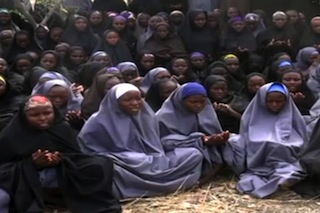 The Presidential Committee on the abduction of Chibok's schoolgirls on Monday interacted with officials of some countries that had pledged assistance towards the search and rescue of the girls.
This was contained in a statement issued in Abuja by the spokesperson of the committee, Kingsley Osadolor.
The statement said that the interaction, which lasted for hours, took place in Abuja and covered issues within the terms of reference of the fact-finding committee.
It said the Chairman of the committee, Gen. Ibrahim Sabo (retd.), thanked the officials and their governments for obliging to back the Federal Government in its bid to free the abducted schoolgirls.
Sabo acknowledged the global response to the abduction as a reflection of common humanity.
The statement said the officials expressed their enthusiasm in joining the search for, and freedom for the schoolgirls.
Borno State Government, who were absent at the committee's inauguration last week by President Goodluck Jonathan, attended the session.
The committee would hold further interactions with Defence and Security agencies.
The meeting was to ascertain the veracity of speculations that had been making the rounds since the abduction.
It will be recalled that over 200 girls were abducted on 14 April from their school dormitories in Chibok, Borno