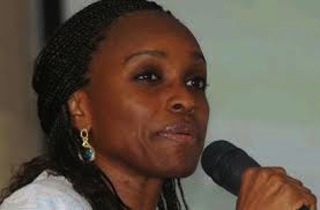 The Supervising Minister of Science and Technology, Mrs Omobola Johnson, on Tuesday decried the allocation of less than one per cent of the national budget to the ministry.
Johnson, who appeared before the National Conference Committee on Science, Technology and Development, said the amount was grossly inadequate.
She said the sector should be given topmost priority by government, if the country is to realise its aspiration of becoming one of the most industrialised countries by 2020.
"Of the budgetary allocation, only N35 billion is allocated to the 17 agencies under the ministry, while N1 billion is for the ministry.
"The 2014 budget that has been passed by the National Assembly for Mr President's assent is N4.9 trillion, but only N36 billion is for science and technology.
"The amount may sound much to a layman, but when you look at it, that is less than one per cent of the national budget.
"I don't think that, we are serious; talking about less than one per cent of the 2014 budget for such an important sector, it is very frustrating,"she said.
Johnson, who was represented by the Permanent Secretary, Mrs Winifred Oyo-Ita, said the Asian Tigers got to where they are due to diligent investment in science, engineering and technology.
She, therefore, called for the establishment of a pool of funds for the sector to enable Nigeria to transform into an industrialised country and realise the Vision 20: 2020.
"Nothing can be achieved if there is no serious determination of government to improve and streamline the issue of science and technology funds.
"There should be dedicated funds, which draws its sources from strategic avenues and this dedicated fund should be managed.
"We want to appeal to the committee that the National Policy on Science, Technology, Innovation, Research and Development should be captured as a constitutional matter.
"It should not just be a policy that has been passed or discussed at the Federal Executive Council; it should be captured in our constitution.
"Such that, it is not changed by any subsequent government or at the whims and caprices of some personal issues," she said.