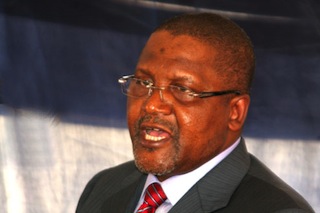 The Regional Manager, Marketing Services of Dangote Cement Plc., Johnson Olaniyi, said on Wednesday the company was training quality block makers to stem incidents of building collapse.
Olaniyi told NAN that training quality block makers was the right way to get the right result.
"We have discovered that majority of the so-called block moulders are just sand mixers because they do not know anything about the industry.
"The quality of sands determines the quality of the blocks they are moulding.
"And this is very challenging because in some locations they have good sand, in other locations they have fairly good and very bad sand.
"And there is no way you can standardise the quality of your blocks, if there are no benchmark to measure it with. This is a major problems.
"We discovered people often give figures based on assumption. But when go and do the demonstration, you discover that the figure they are giving to you is at variance with what they are producing."
He said that the company assembled block makers to give them theoretical training through power point presentation and, thereafter, take them to the field for practical demonstration.
According to Olaniyi, the company will go back to those they have trained after some time to ascertain that they are conforming to what they have learnt.