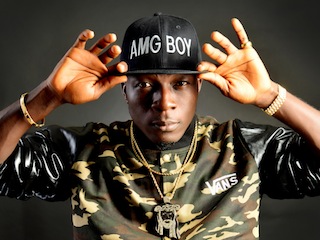 Upcoming artist, Salami Quadri popularly referred to as Esqui has said he is optimistic about his future and would not settle for less in the Nigeria music industry.
Esqui was signed to AMG Music Group in 2013 and has recorded a couple of songs under the label. His hit single is titled 'Kamalo'.
The Osun state born musician believes he has the talent and musical prowess to be one of the best in Nigeria.
Esqui, a native of Osun state grew up in Lagos state but was exposed to music as a kid. Since then he nursed the dream of becoming a musician. Also known as "AMG BOY" by his fans, Esqui got his stage name for the initials of his birth name.
On his achievements in music, he said he was satisfied with the response he gets from fans. He said that was the signal that he was on the right track.
Esqui mastered the art of lyrics recitations as a teenager and has collaborated with some established artists in Nigeria.