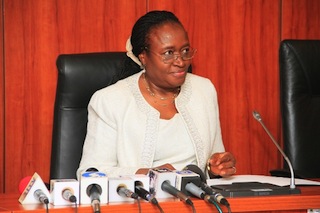 Salaries paid to workers in NNPC and CBN are to enable them to compete with their multinational counterparts.
Chairman, National Salaries, Incomes and Wages Commission, Chief Richard Egbule, made the explanation in a presentation to the National Conference Committee on Public Finance and Revenue in Abuja on Wednesday.
For the National Assembly, he said most of their allowances that raised public attention did not come as a result of legitimate earnings.
He said some of their monies were from constituency projects, severance package, and loans, among others.
He added that it would require the intervention of the Revenue Mobilisation, Allocation and Fiscal Commission to come up with clear information on that.
On the disparity in the salaries of public service workers, the chairman said that the commission does not prescribe salaries and that it was arrived at through collective bargaining.
"In terms of the quantum of salary, grade to grade, it is the same thing and in terms of allowances it is what you are qualified to get because of where you are."
The Chairman also said that the commission does not generate revenue but prevents the leakage of revenue in the country's public service through procedures and processes.
"The commission also establishes the necessary standard for a worker to be appropriately remunerated without necessarily depleting the resources required for national development."
On job evaluation, he said the last comprehensive review was done by the Udoji Commission.
"There has not been a comprehensive job evaluation in Nigerian public service. The last one was done in 1972, about 42 years ago.
"How can you use job evaluation of about 42 years ago to evaluate job in the public service today?
"That time, we had typists who were using manual typewriters but today, we have brought computers into the system.
"Computer and information technology have not been factored into job evaluation in the country but they have been placed on jobs and in paid salary positions. How did we arrive at it?
"To place a price on a job, you must evaluate it. You must know the value it has in relation to other jobs within a system in order to indicate what you can pay for it. That is not happening.
He noted that: "We are in the process of carrying out a review of job evaluation in the entire public service and that is something very important."
Egbule said that the commission had engaged in a national productivity study through a pilot scheme to evaluate the productivity of the public sector.
"The belief is that the public service is not productive but that is speculative. There is no concrete evidence anybody can show because productivity is a measurement.
"You cannot say something is happening without showing the result of your measurement. We are engaging in it through pilot study."