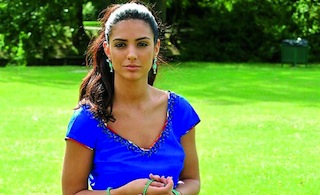 France coach Didier Deschamps on Friday filed a complaint against Samir Nasri's girlfriend for launching a foul-mouthed attack after hearing he had left the Manchester City midfielder out of his World Cup squad.
The complaint was filed in Paris, according to RMC sport radio.
Deschamps said the 41-time capped Nasri didn't fit his need for a squad player for the June 12-July 13 World Cup finals in Brazil, adding that his performances for English Premier League champions Manchester City had been better than those for France.
While Nasri accepted his omission, respecting Deschamps' choice, "which hasn't been a surprise for me", the news did not sit so well with his girlfriend Anara Atanes.
"Fuck france and fuck deschamps! What a shit manager!" Atanes tweeted.
The French football federation on Friday "condemned the insults" and said it would fully support the coach.
Nasri, who was also left out of Raymond Domenech's squad for the 2010 World Cup, last played for France in the 2-0 defeat to Ukraine in the first leg of last November's World Cup qualifying play-off.