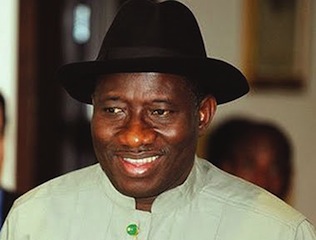 President Goodluck Jonathan will on Friday travel to Paris, France, to participate in a summit to discuss fresh strategies for dealing with the security threat posed by the Boko Haram insurgency.
Special Adviser to the President on Media and Publicity, Dr Reuben Abati said this in a statement issued on Thursday in Abuja.
Abati said that the summit, convened by French President Francois Hollande, would also discuss strategies to curtail activities of other terrorist groups in West and Central Africa.
He said Jonathan would be joined at the summit by Heads of State and Government of Benin Republic, Cameroon, Niger and Chad.
Abati said that Britain, US and the European Union would be represented at the talks.
He said the summit would give special attention to the coordination and intensification of efforts to curtail the destabilising activities of Boko Haram in Nigeria and neighbouring countries.
Abati said the summit was coming in the wake of the recent abduction of college girls from Chibok, Borno State.
He said President Jonathan would be accompanied by the Minister of Defence, Lt-Gen. Aliyu Gusau (rtd.), the National Security Adviser, Col. Sambo Dasuki (rtd.) and other principal aides.
Abati said that the President would return to Abuja at the conclusion of the summit on Saturday.