Maduabuchi Nmeribeh/Kano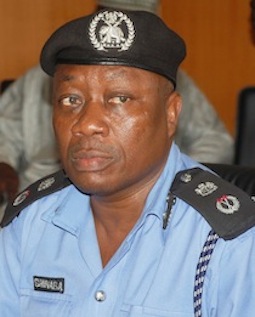 With less than 24 hours to Saturday 17 May local government election in Kano, northwest Nigeria, the electoral commission in the state has confirmed the circulation of fake ballot papers.
Dr. Sani Lawal Malumfashi, Chairman, Kano State Independent Electoral Commission (KANSIEC), said the Commission discovered fake ballot papers in circulation as it prepared to hold a free and fair election.
Commissioner of Police, Adenrele Shinaba also revealed to newsmen that more police men have been deployed from Katsina and Jigawa states to help ensure peaceful and rancor-free election.
Shinaba said soldiers, agents of Department of State Services, DSS, Civil Defence, agents of National Drug Law Enforcement Agency, NDLEA and other para-military outfits in the state are also expected to complement the efforts of the Police during the election.
He advised residents to adhere to the restriction of movement order, adding that as long as the election lasted, there will be no business or trading of any kind.
The Police boss urged politicians and electorates to play by the rules, noting that the police will not tolerate violation of the electoral law, no matter who is involved. "We will get him or her and make them face the wrath of the law."
According to Malumfashi KANSIEC has concluded arrangements to conduct free, fair and rancor-free elections in the state.
He said the fake ballot papers in circulation are not known to KANSIEC at all, adding that the ballot papers are too ordinary and do not reflect even the original print.
The KANSIEC boss said the Commission's ballot papers are customized and scientifically designed and could not in any way be forged or replicated.
"KANSIEC on its part will play the game according to the rules as provided by the electoral act, I promise that KANSIEC will never be carried away by primordial consideration," he noted.
He further stated that KANSIEC has taken into cognizance the hitches and mistakes in the past elections and promised that a free and fair election will be conducted and urged the electorates and other stakeholders to be considerate.