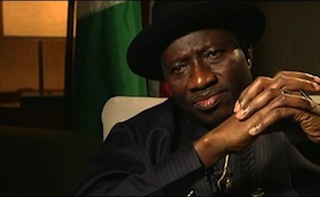 President Goodluck Jonathan on Saturday defended his decision to cancel a visit to the town of Chibok from where more than 200 schoolgirls were kidnapped by Boko Haram Islamist militants more than a month ago.
"What is of interest now is to locate the girls. The girls are not in Chibok," said the Nigerian leader, whose last-minute cancellation of a visit to the town, ostensibly for security reasons, was widely criticised.
"I will visit Chibok," he said, but did not give a date.
Jonathan also dismissed criticism that the Nigerian response had been slow, saying the terror "only started in 2009 and we didn't have the architecture to deal with that."
"As we progress you will see that the Nigerian military will cope. Definitely we will overcome it," he said, referring to the Boko Haram group.