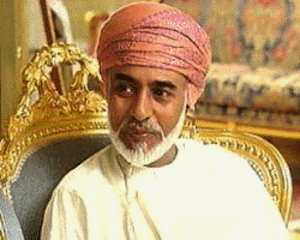 An Omani court has sentenced a former minister to three years in jail over graft charges, in a first for the Gulf sultanate which has vowed to combat corruption, newspapers reported Monday.
They said ex-commerce minister Mohammed bin Nasser al-Khusaibi was found guilty of bribing another official to award a contract linked to a Muscat airport expansion project to a company in which he was a shareholder.
The Muscat court on Sunday also slapped Khusaibi with a hefty 800,000-riyal ($2million) fine, the Oman Daily Observer said.
An accomplice, a former undersecretary at the transport and telecommunications ministry, was handed the same jail term and fined.
The general manager of the company, a non-Omani Arab national, was sentenced to six months in jail, to be followed by deportation.
The Observer said a former refinery CEO who is also a member of Oman's upper chamber had been sentenced to three years in jail for corruption in an earlier trial.
But Khusaibi was the first former government member to be handed a jail term.
A businessman has also been jailed for 18 years over several corruption cases, while an ex-chief for ports at the transport ministry received a three-year sentence, said the daily.
It did not specify when the earlier sentences were handed down, but said they were part of a government drive to "maintain transparency".
The normally sleepy sultanate was caught up in the 2011 Arab Spring, with demonstrators taking to the streets to demand improved living conditions and reforms.
A key demand of the protests, which degenerated into clashes with security forces in which two demonstrators were killed, was the sacking of ministers accused of corruption.
Sultan Qaboos carried out major cabinet reshuffles, dismissing several ministers over corruption allegations.