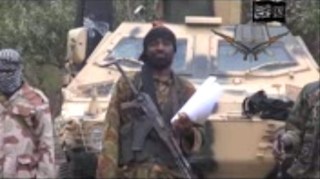 Two attacks by Boko Haram gunmen killed 30 people near Chibok, the northeast Nigerian town where the Islamists kidnapped more than 200 schoolgirls last month, witnesses said on Wednesday.
The first attack on Monday afternoon killed 10 in the village of Shawa, some seven kilometres (4.3 miles) from Chibok, a number of residents told AFP on condition of anonymity.
Gunmen then stormed the nearby village of Alagarno late Tuesday and stole food, razed homes and fired on fleeing civilians.
"They killed 20 of our people," said resident Haruna Bitrus in an account supported by other locals.