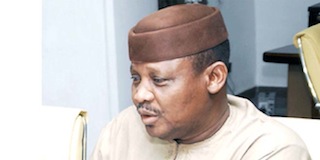 Senator Dahiru Kuta, Chairman, Senate Committee on Federal Character and Intergovernmental Affairs, has called for stiffer penalties for violators of the federal character principles.
Kuta said this at a one-day sensitisation workshop organised by the Federal Character Commission (FCC) Committee on Agriculture in Abuja on Thursday.
The workshop was organised for over 30 ministries, departments and agencies under the commission's Committee on Agriculture, themed "Federal Character Commission and sustainable development: The need for synergy."
"We do not have sufficient powers to take people to court when they default on the principles of FCC.
"Those who think we are promoting mediocrity are wrong. Many members of staff are putting their best in their various agencies but are not recognised.
"We want to put this behind us to ensure there is equitable distribution of positions in the country," he said.
Prof. Shuaibu Abdulraheem, Chairman of FCC, said the commission's principles had often been misunderstood and in some cases seen as promoting mediocrity above merit.
"This has in effect resulted in pockets of resistance often experienced by the commission in the fulfilment of its constitutional mandate," he said.
Abdulraheem said the workshop would provide an opportunity for constructive deliberations by the participants to broaden public understanding on the application of the federal character principles.
Jude Rex-Ogbuku, Secretary, FCC, said there were challenges in the implementation of the commission's principles.
He said from the nominal rolls of some agencies, one could establish the state of origin of the Chief Executive because it would be full of names of people from that area.
Ogbuku expreseed optimism that the deliberations of the workshop would yield positive changes in the various organisations at the workshop.
Mrs Magaret Icheen, the FCC Commissioner for Benue, said the commission would only fulfil its constitutional mandate
through network and partnership.
Icheen, who is also the Chairman of the Committee on Agriculture, said the workshop was apt as efforts were being geared towards achieving sustainable development in the nation.
Prof. Malachy Akoroda, the Executive Director, Cocoa Research Institute of Nigeria Ibadan, promised to enforce the principles of FCC in the agency.
He said it was pertinent to share posts across the six geo-political zones of the country, to avoid marginalisation.