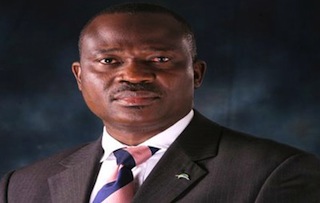 Skye Bank Plc has indicated interest in acquiring a new generation bank, Timothy Oguntayo, the Group Managing Director of the bank, said in Lagos on Thursday.
Oguntayo made the development known at the bank's pre-Annual General Meeting media briefing, adding that the bank had submitted a bid and scaled through various stages of due diligence
"We are in the race for the acquisition of a new generation bank, we have scaled through the first hurdle stage and in the last due diligence stage," Oguntayo said.
He said Skye Bank would submit the final bid in the next couple of weeks, explaining that the acquisition process was ongoing and if achieved would add value to the bank.
Oguntayo said that the bank was also sourcing for 200 million dollars from development finance institutions in Europe to enhance operational activities.
He said that the bank presently had secured 150 million dollars of the required sum and added that the fund would be available for utilisation by the second half of the year.
Oguntayo said that the bank was well positioned to ensure enhanced dividend to all stakeholders, adding that the bank was targeting a return on equity of 22 per cent by 2016.
Oguntayo, however, urged the Central Bank of Nigeria governor designate, Mr Godwin Emefiele, to ensure economic stability.
He said that the economy in the past had witnessed a lot of policy somersaults that should be corrected to ensure stability and growth.
Bamidele Ogunnaike, the bank's Chief Finance Officer, said the bank had deployed stringent control measures to reduce operational cost.
Ogunnaike said that the bank would balance deposit mix to ensure efficient service delivery and increment in deposit base.
He said that the bank had deployed 8,114 point of sales terminals and 593 automated trading machines across the country with enhanced capacity.
Ogunnaike said that the bank would take advantage of the various reforms in the country such as power, automobile sector reforms and agriculture to enhance growth.