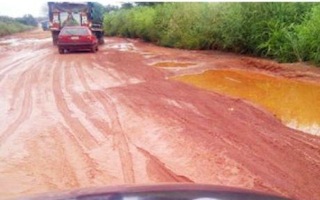 The Federal Government has added 23 kilometres to the 338-kilometre East-West dual-carriage way.
The road, originally billed to terminate in Oron, Akwa Ibom, will now extend to Calabar.
The Supervising Minister for the Niger Delta Affairs, Mr Darius Ishaku disclosed this NAN in Uyo on Friday.
Ishaku said the Federal Government has, therefore, ordered the contractor to ensure completion by the first quarter of 2015.
Ishaku said that in addition to budgetary provisions and funds from African Development Bank (AfDB) towards the completion of the road, the Federal Government facilitated an additional loan from the China Exim-Bank.
He said the Oron-Calabar road was the final section of the East-west road known as `Section V'.
"The construction is in two phases. The first has been awarded at the total sum of N165 billion which includes almost 26 kilometres of bridge and deck-on-piles."
The Federal Government has so far committed a total of N248 billion as at March with funds drawn from the Ministry's annual budget, SURE-P and the African Development Bank (AfDB) loan.
The Ministry has also obtained a 300 million dollar loan from (AfDB) about 50 per cent of the loan was released and committed in the 2013 financial year while the balance will be released in 2014.
The total contract sum for the East West road was put at N349. 87billion.