Guaranty Trust Bank (GTBank) Plc has won the "2014 African Bank of the Year", award by African Banker Magazine.
NAN reports that the award was given to GTBank for the second consecutive time.
A statement by GTbank said the award was given at the sidelines of the just-concluded African Development Bank (AFDB) Annual General meeting in Kigali, Rwanda.
African Banker Awards is one of the biggest annual events that recognises and celebrates the achievements of the financial services industry in Africa.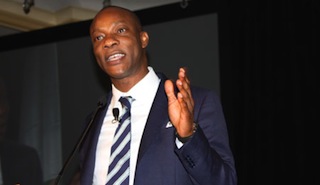 The award recognises individuals and financial institutions' contribution to the development and growth of Africa's banking industry and changing perceptions of the continent's domestic and international markets.
The statement said the panel of judges explained that the rationale for selecting GTBank for the coveted award was that it considered financial institutions that were industry leaders.
The judges also considered banks with consistent strong financial performance and quality of services within the country and across the African continent.
Publisher of African Banker Magazine, Omar Ben Yedder, noted that the award was memorable because "we are here in Kigali where we have witnessed the transformation of a country".
"Since we launched the awards, we have witnessed the transformation of an industry.
"There is no room for complacency because there is much room for growth and development to achieve the transformation we all desire and work towards.
"Seeing local African banks finance and structure international deals is a step forward and unimaginable a decade back.
"I am also delighted to see three women pick up three coveted individual awards. Congratulations to them all," Yedder said.
Kunle Sonola, Managing Director, GTBank Kenya, who received the award on behalf of GTBank, said: "The award was a testament to the hard work and commitment of the board, management and staff of the Bank.
"It is also a challenge and a call to do more to project the global relevance of the African banking industry," he said.