Funsho Arogundade
For two nights (30 and 31 May), over 30 Nigerian and international jazz musicians will ignite three activated stages at the Freedom Park, Marina, Lagos as this year's edition of the Lagos International Jazz Festival hold.
Ayoola Sadare, CEO, Inspiro Productions and festival director said the two-day fiesta is being positioned as Nigeria's Premier Jazz Festival designed to offer visitors and residents in Lagos world class entertainment.
"Our long term goal is to establish Lagos as a jazz tourism destination alongside cities like Cape Town, Montreal, Montreux, New Orleans, London and Tokyo among others. These cities are significant on the global jazz tourism calendar with hundreds of thousands of people visiting each year and experiencing the cities to enjoy good music. Lagos is not going to be left out and will surely become a jazz and music Mecca in the near future," Sadare said.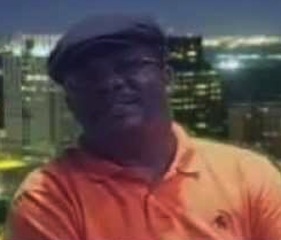 He said the festival will attract jazz and contemporary music lovers to the country. On the line up are Victor Masondo (South Africa), Beat Kaestli, Bright Gain, Tee Mac, Eko Brass Band, Fadabasi, Daniel Bankole, Dotun Bankole, Ara, Ruby and a host of others.
"This year's line-up has a few international acts but we have also chosen a significant number of Lagos Jazz musicians. We chose to bring a few international musicians to Lagos, not to the detriment of our home-based musicians who put some Nigerian flavour into the genre. This is what tourists want to see when they visit a destination city to attend festivals. It also is a good platform to spot future stars in an organic setting and have them interact with their international peers," Sadare added.
The festival is being re-launched after a brief hiatus. It will also have some adjunct value added events like Jazz and Music Workshops (music business management), Master Classes, Jazz Photography Exhibition.
This year's edition is by invitation only.