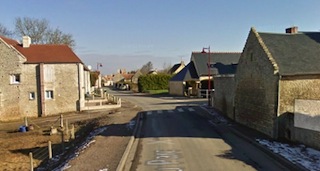 A jealous husband castrated and murdered the mayor of a hamlet in northern France on Friday before killing himself, sparking shock and disbelief among residents.
Mayor Dominique Leboucher, 55, was brutally attacked by a man "who suspected him of having an affair with his wife," a police source said, adding that the unnamed attacker then committed suicide.
The crime sparked horror in the tiny village of Bretteville-le-Rabet in Calvados in northern France.
"I do not believe this thing about infidelity at all," said Yannick Guesnon, one of the mayor's deputies, adding that the attack appeared to be "an act of madness."
Albert Gibot, a pensioner in the village of 250, said the attacker had "blown a fuse as his partner used to attend meetings of the local council in the evenings."
The mayor, who worked in insurance sales, first became a councillor in 2001 before taking up the post of deputy mayor in 2008. He was elected mayor in March's municipal elections.