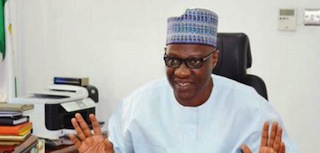 The Kwara Government said on Friday that it would adopt public private partnership (PPP) strategy to boost agriculture in the state.
This was contained a statement issued by Murtala Atoyebi, Press Secretary, state Ministry of Agriculture and Natural Resources in Ilorin.
The statement quoted the state Commissioner for Agriculture and Natural Resources, Mr Kayode Towoju, as saying this while receiving Dr Utiang Ugbe, the consultant for the West Africa Agricultural Productivity Programme (WAAPP).
It said that the transformation of the agriculture sector was a top agenda of the state government and that it was making huge investment to achieve the objective.
The statement said that the integrated youth farm centre at Malete was established to encourage youths in the state to embrace farming as a means of livelihood and thereby curb unemployment.
It commended WAAPP for choosing Kwara as one of its beneficiaries in the area of maize production and aquaculture, and assured that all steps would be taken to ensure its success.
Ugbe said in the statement that WAAPP was established by ECOWAS and funded by the World Bank to facilitate improved agricultural production and increase regional integration in West Africa.
He disclosed that the organisation would soon commence the distribution of certified maize seeds and fingerlings to farmers to enhance productivity.