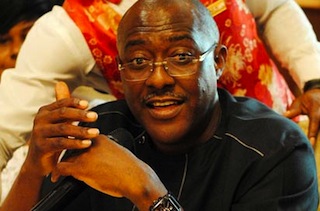 The PDP has called on the people of Gombe State to remain alert and resist any plot to destroy the peace and unity they enjoy under the PDP-led administration.
Olisa Metuh, PDP National Publicity Secretary, made the call in a statement on Saturday in Abuja.
Metuh, said PDP uncovered a plot to disrupt the peace in Gombe State but assured that the plot would fail.
He said a party intended to use the instruments of propaganda as it did in another state to achieve its objective.
The PDP spokesman said that the party was sowing seeds of discord among the people of Gombe as a means to actualise its inordinate quest for power.
According to him, the party has not been happy with the peace and rapid development going on in Gombe under the PDP-led administration.
That, he said, was the reason it was doing all it could to destabilise the state and create disaffection among its people.
Metuh noted that would further worsen the security situation in the North-East.
We wish to alert Nigerians on the real intention behind the unpatriotic statements by that party, he said.
He maintained that at no time did the Governor Ibrahim Dankwambo-led administration in Gombe clamped down on any party member or engaged in the destruction of another party's property as alleged.
He said PDP could not bother about a party which had no single functional structure in Gombe State.
Metuh further stressed that the party had since been rejected by the people due to its "quarrelsomeness and preference for violence."
He said the party was particularly pained by the achievements of the Gov. Dankwambo-led government which had earned the PDP the support of the people.
He said that realising it had been rejected by the people, the party was now using every means, including spreading falsehood to attempt to destabilise the state ahead of the 2015 general election.
He added that having failed in its attempts to destabilise Bayelsa, the party had now turned its syringe of venom on Gombe.
NAN