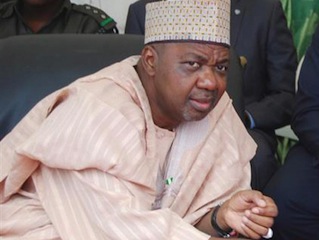 Vice President Namadi Sambo and House of Representatives Speaker Aminu Tambuwal on Saturday urged Muslims to live in peace with one another and adherents of other faith.
Sambo and Tambuwal made the call at the 28th Maulud (birthday) of the late Senegalese Islamic Scholar, Sheikh Ibrahim Inyass, in Gombe.
Sambo urged Muslims to continue to pray for peace, unity and development of the country in particular and the world in general.
He urged Muslims to emulate the good virtues of the late Islamic scholar as well as those of Prophet Mohammed.
Also, Tambuwal said peace was inevitable for the development of any society, adding that Muslims should pray for peace, unity and development of Nigeria.
Governor Ibrahim Dankwambo of Gombe urged Muslims to emulate the teachings of the late Sheikh Inyass on the protection of the rights and freedom of everybody.
"You will agree with me that these values are timeless and universal in their applicability.
"Indeed, there are many moral and spiritual lessons to be learned from the teachings and total way of life of the late Sheikh," Dankwambo said.
In his address, Sheikh Tijjani Inyass from Cairo, also urged the Muslims community to ensure peaceful coexistence among themselves and adherents of other religions.