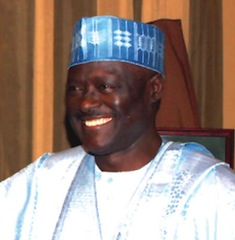 The Community Services Women and Youths Employment (CSWYE) Project of SURE-P has taken delivery of locally-made "IVM G5" sport utility vehicles approved by the Federal Government to boost field work.
NAN reported that the initiative is domicile in the Federal Ministry of Labour and Productivity.
The Permanent Secretary in the Federal Ministry of Labour and Productivity, Clement Illoh said the purchase of the vehicles was in line with recent approval by the Federal Executive Council.
Illoh, represented by Dr Martina Nwordu, the Project Director at a one-day training for project drivers, said the vehicles must be used for the purpose for which they were purchased.
"The training is aimed at sharpening the skills of project drivers and to ensure that the newly procured utility vehicles are effectively utilised for guided road safety consciousness," he said.
Illoh explained that the CSWYE and the other components of Sure-P were meant to alleviate the impact of the partial removal of oil subsidy.
According to him, the programme had recorded tremendous achievements so far.