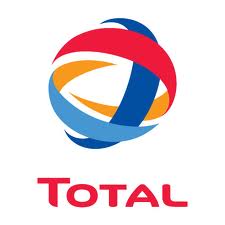 Total, a French oil and gas company, has expressed its determination to be the first multinational oil and gas company to stop off shore gas flaring in Nigeria.
A Senior Development Engineer for the company, made this known when he received some Nigerian journalists at Total's headquarters in Paris, France.
He said the commitment to stop gas flaring was motivated by the company's desire to provide better energy in a friendly manner.
"The motivation did not start today, it is the philosophy of Total to intelligently manage its resources and we are committed to better energy by using gas flaring to power our equipment on the field.
"Our footprint is not as big as our competitors on shore. We are mostly off shore and for gas we are beginning to monetise much of the gas and use the gas for reservoir purposes.
"In some cases, we re-inject the gases to do proper reservoir management to make sure that we are able to provide oil for a longer period without degrading the environment.
"We have been doing it for a longer period of time and that makes us different from other oil companies in Africa countries," he said.
He said the company had also invested in renewable energy, with the aim of reducing gas flaring and carbon dioxide.
Betrand de Nadaillac, Vice President in charge of Environment and Health, said the company had another action plan to eliminate gas flaring.
Nadaillac said the action was to increase the energy efficient of its stations by promoting projects that emit low carbon dioxide in the downstream business.
He said the company would showcase its achievement in the area of low carbon and renewable energy at Conference of Parties (Cop 21) on Climate Change to be hosted by France in 2015.
"We are planning to showcase our efforts and achievements because people think that oil companies are polluters and they are not doing anything to address it.
"We are concern because it is a serious thing and we are addressing the problem of gas emission step by step though it is costly to do that but we are committed to achieving that," he said.
On renewable energy, Mr Francois Le Cocq, Vice-President Country Adviser Nigeria, said the company had already partnered with the Federal Government on the provision of solar lamps.
Cocq said Total had started the sales of clean energy solar lamps in Nigeria and other African countries under its social business scheme.