Sulaimon Mojeed-Sanni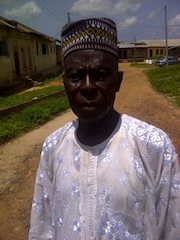 The last may not have been heard of the indigeneship tussle of Akinwumi Ambode, governorship aspirant on the platform of All Progressives Party (APC) in Lagos State. The Head and Mogaji of the Edu family has debunked reports that he is not from the Edu family in Epe Local Government, Lagos.
A newspaper on Saturday reported that the former Accountant-General of Lagos State is not a Lagosian but from Ilaje in Ondo State, who is laying claims to the Edu family indigenous to Epe Town.
Speaking exclusively to P.M. NEWS in Epe, Pa Lamoriyu Adisa Edu, said Ambode's link to the family can be traced to Ashiata Edu, the great grand mother to Ambode.
"I am assuring you that Akinwunmi Ambode is a true son of Edu family. His great grandmother whose name is Ashiata Edu, gave birth to three children, two sons and a daughter. It is her only daughter who gave birth to Ambode's mother. So would you say because he was given birth to by a daughter of Edu, that he is not a son of the family?
"All what you read in the news is complete falsehood, adulterated family history and it is meant to score cheap political points by political opponents, which is unfortunate," he said.
The octogenarian noted that as the custodian of the family's history, he is in a better position to speak for the family, dismissing the duo of Alhaji M. Oladeinde Edu and Alhaji T. A. Edu. He said the Edu family uses a Mogaji not a Baale has its head.
Collaborating the position of the Mogaji, Mrs. Kafilat Agbadanla, alias Iya Elero, took our correspondent to the house of Akinwunmi Ambode's mother situated within the Edu Family compound on Ashabi Street, Epe.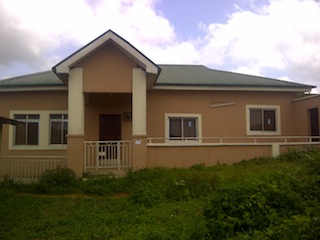 Iya Elero in her statement claimed to have lived with Ambode's mother in the same house, thus, stating as false the position that one Iya Vice gave birth to Ambode.
"There is nobody bearing Iya Vice as mentioned in the news report, that name does not exist. I only know of Iya Vick, who sells food at Epe Grammar School," adding that, "She is Ambode's stepmother not his mother."
This place — pointing to the newly renovated house — is Ambode mother's house. It was a mud house renovated two years ago and it is situated within the Edu family compound. The Mogaji is the Head of Edu Family and he has just confirmed who Ambode is to you," she said.
It could be recalled that the Oba of Lagos, Oba Rilwan Akiolu, Eleko Of Eko, had a few days ago at a book launch in honour of Ambode, affirmed that he is a a son of Epe.