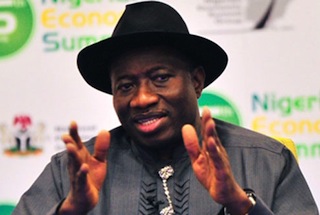 The Presidential Fact-Finding Committee on the abducted Chibok schoolgirls has made tremendous progress, the committee said on Sunday in Abuja.
Committee spokesperson, Kingsley Osadolor, said in a statement that the committee had gathered information on the schoolgirls and insurgency but that specific details could not be given yet.
"In the course of its mission to Borno, the fact-finding committee amassed a treasure trove of information on the abduction of the Chibok schoolgirls and insurgency in general."
According to him, the committee had returned to Abuja to put together all the information gathered, after which members would return to Borno shortly.
"Furthermore, the committee still needs to streamline and corroborate the welter of facts it has unearthed.
"Sources for the streamlining are in the FCT, where the committee held the first in its series of consultations and interactions.
"This has necessitated the Fact-Finding Committee returning to Abuja at this time," Osadolor said.
The committee members had returned to Abuja on Sunday after spending the past week in Borno holding consultations and interacting with "a broad spectrum of stakeholders and credible sources relevant to the committee's assignment''.
Osadolor also noted that the return trip to Borno would be to interface with the families and communities in Chibok.
"The visit has not been undertaken at this time, because in the course of the interactions with stakeholders, pertinent issues arose, and these impact directly on aspects of the committee's terms of reference.
"This is to mobilise the surrounding communities and the general public on citizen support for a rescue strategy and operation and to articulate a framework for a multi-stakeholder action for the rescue of the missing girls.
"The delayed visit to Chibok has been discussed with representatives of the communities," he said.
Osadolor listed the groups and individuals the committee interfaced with to include the Shehu of Borno and military commanders.
Others are heads of para-military formations, the state Commissioner of Police, and the state Director of the Department of Security Service.
"The committee also had intensive engagement with the Principal, Vice Principals of Administration and Academic at Government Secondary School, Chibok, where the mass abduction took place.
"It also discussed with the Matrons of the hostels, the head cook, and security guards on duty on the day of the incident, April 14, 2014.
"Others with whom the committee interacted are the Borno Commissioner for Education, the Borno Governor, Alhaji Kashim Shettima, and Borno Elders Forum," he said.
Osadolor said the committee also interacted with the District Head of Chibok, representatives of the Chibok communities, and the local government chairman.