An Australian senator produced a fake bomb in parliament on Monday to demonstrate how easy it was to smuggle dangerous material past security guards.
Senator Bill Heffernan said in Sydney during a committee hearing with Federal Police that it was to illustrate what parliament house security in Canberra had become.
He said it had become imperative because as a result of the laxity in the security checks in the parliament, no one was safe again.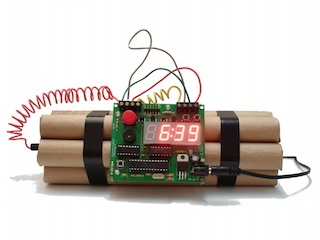 Heffernan said he brought in the pipe bomb through the security pass way that he was concerned about changing the security arrangements to enable officials to conduct random searches on members of parliament and staff.
Tony Negus, Federal Police Commissioner, said Heffernan had showed him the mock bomb and informed him of his intentions before the hearing.
He promised that the security protocols would be reviewed.