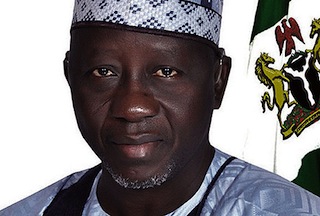 The Nasarawa State Government on Monday said it earmarked N1.5 billion for the upgrade of the Lafia water works to address the water scarcity.
The Acting General Manager of the Water Board, Simon Ibi, told newsmen in Lafia that population increase had over-stretched capacity of the water works.
Ibi said the current three million gallons per day capacity water scheme was designed and constructed in 1985 to cater for the water supply need of Lafia town.
"However, with the creation of Nasarawa State and Lafia as capital, there was influx of people and water supply became inadequate," he said.
He said that at the end of the proposed upgrade and expansion, the water board would have the capacity to supply 10 million gallons of water per day to Lafia and environs.
The general manager said Ukrainian firm had already done a feasibility study for the commencement of the project.
Ibi said that the funds earmarked for the project was part of the five billion naira bond the state government secured from the capital market for developmental projects in the state.