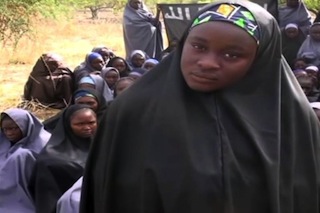 Reverend Bamidele Ibikunle of the Methodist Cathedral of Unity, Abuja, on Sunday appealed to the abductors of the Chibok school girls to release them.
Ibikunle made the appeal while speaking with newsmen shortly after a service to commemorate the church's 26th "Wesley Guild" anniversary.
Ibikunle, who is the President of the Guild, urged the abductors to have human feelings and set the girls free "since they are also born of mothers".
"If they have any issue with the President or the leadership of our nation, they should find another way of resolving the problem and not by abducting innocent school girls.
"I will plead with them, we are all under God, please release the girls so that they can have happy re-union with their families," he said.
The clergyman also appealed to the insurgents to repent, reminding them that God did not authorise anyone to take the life of another man.
"Whatever it is, they should know that God has not given us the authority to terminate people's lives or bring people to wretchedness.
"Rather, we have been created to affect others positively; those who are perpetrating this act should repent, otherwise the wrath of God will come upon them,'' he said.
Jide Olumeko, Chairman of the anniversary committee, promised that the Guild would get some relief materials for victims of the bombings in the North-East.
"We will get in touch with the Guild in London and in the United States for materials to distribute to people in need, especially in Borno, Yobe, Adamawa and recently in Jos," he said.