Nnamdi Felix / Abuja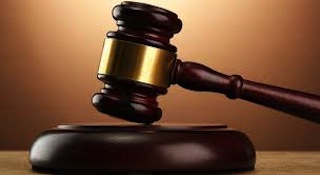 A Federal High Court in Abuja will on Thursday, 3 June commence hearing in a suit filed by the African Peoples Congress, APC, where the party is asking the court to declare the registration of All Progressive Congress in 2012 by the Independent National Election Commission, INEC, as illegal.
The suit was at the instant of Chief O. M. Ikegwuonu alongside 29 other members of the party who claim to be acting on behalf of the African Peoples Congress.
African Peoples Congress had in March 2013 approached INEC to be registered as a political party, but was turned down which subsequently led to the association suing INEC and seeking an order suspending or annulling any step taken by the electoral umpire in registering any other association having the acronym APC as a political party pending the hearing and determination of their suit.
APC lawyer, Ikoro. N. Ikoro, told the court that the party has two pending applications that are yet to be heard but he however, withdrew one of the applications where the party sought to restrain INEC from registering the All Progressives Congress as a political party, since INEC had already registered it.
"This matter was pending in court but INEC went ahead to register the All Progressives Congress. So, it is no longer relevant" Ikoro told the court.
Subsequently, the trial Judge, Justice Gabriel Kolawole struck out the application, since INEC did not oppose the withdrawal.
On the second application, Ikoro informed the court that it was ready for hearing, but INEC's lawyers led by Ibrahim Bawa objected to taking the application.
"We are in court today to argue on the motion that sought to restrain INEC from registering the All Progressive Congress which has been struck out. The pending application now is that the court declare as illegal the registration of APC as a political party by INEC, since the matter was before the court."
Ikoro had in the court processes argued that "Section 66(a) of Nigerian Constitution stated clearly that when a suit is pending before the court, all parties in the matter should maintain status quo, awaiting the full determination of the suit. He therefore pleaded with the court to timeously determine the matter because it was in the national interest.
The court thereafter adjourned till Thursday, 3 June to hear that application.

Load more