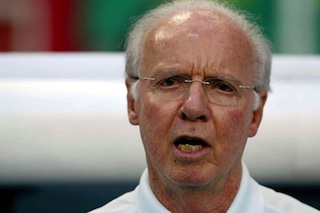 Brazilian football legend Mario Zagallo, 82, was Tuesday hospitalized in Rio for tests on a spinal infection, Brazilian media reported.
Zagallo, a world champion as a player in 1958 and 1962, then again as coach in 1970 and once more in 1994 as assistant coach, has been suffering from the ailment for three weeks.
"He was not able to undergo the tests at home so he had to go to hospital for an intravenous treatment," Zagallo's son, Mario Zagallo Jr, told Brazilian media.
He added his father would stay in hospital at least until June 2.
"All is under control but of course due precautions have to be taken given his age."