FIFA has warned that the World Cup finals are under threat from match fixers.
Their security experts say they have identified teams and World Cup groups which are vulnerable.
Ralf Mutschke, FIFA's head of security who is ready to take on the fixers, said: "Everyone has a history. Teams have history, players have history, refs have history.
"We know warm-up matches were thrown in the last World Cup so that is also useful information to help us counter things. We are not expecting fixers to be travelling to Brazil and knocking on the hotel door of players or referees but I know there will have been approaches to players and referees.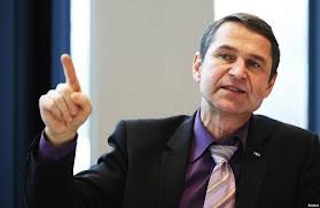 "I cannot tell you the teams we are watching most closely. I can't tell you the groups which we are watching most closely. But I will say that England's group is not the highest risk."
Mutschke, a former Interpol executive and police officer, has warned that warm-up games and the last round of group matches are the most vulnerable, as some of those will involve teams with nothing to play for.
Fixers will focus on the number of goals in a match and are most likely to entice players or referees to influence two betting markets: the Asian handicap and the over-under goals market, where more than 99 per cent of bets in Asia are placed.
In the first, teams are handicapped according to their form so a stronger team must win by more goals for a bet to be successful.
"I would say I am most worried about these two markets," Mutschke told the BBC.
"We had training sessions with referees in Zurich. We are also going to meet them prior to kick-off and we also will visit the team and players for security sessions. We will give them a reminder to report an approach from fixers.
"We have an officer in the stadium and he will act on my decision if necessary. It will depend on the information and the response required.
"He can just monitor the situation regarding players, referees, others. He could approach people during half-time or directly after the game.
"He also can use technical equipment to identify possible fixers in the stadium."