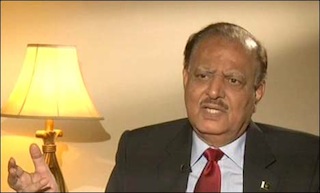 A soldier and 14 militants were killed Saturday after an ambush on a border post in Pakistan's restive northwestern tribal area, military officials said.
"(A) large number of terrorists from across the border attacked a group of Pakistani posts… 14 terrorists have been killed so far," a senior military official told AFP.
The attack took place around 0015 GMT in the Bajaur tribal district bordering Afghanistan.
"One soldier embraced martyrdom and two others were wounded critically," the official said.
Another military official confirmed the attack and casualties, which could not be verified independently.
Bajaur is one of seven semi-autonomous tribal regions plagued by insurgency.
Since the Tehreek-e-Taliban Pakistan rose up against the Pakistani state in 2007, more than 6,800 people have been killed in bomb and gun attacks around Pakistan, according to an AFP tally.