Security expert, Dr Philip Ujomu of the University of Benin, has appealed to the Federal Government to invest more in surveillance technology to combat terror.
Ujomu told NAN on Saturday in Lagos that the use of technology in counter-terrorism had assumed critical importance in the aftermath of the September 11 attack by the late Osama Bin Laden in the United States.
He said the US Government deployed technology to identify possible insurgents through bio-metric scanners and electronic surveillance.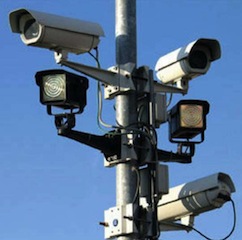 "The US deployed advanced x-ray technology at the airports and they were able to control accesses to communications through the use of spy aero planes manned by drones.
"The most accurate and sharper mode of identifying criminals and their weapons was achieved through electronic surveillance," he said.
Ujomu noted, however, that in the last two years, the Federal Government had strengthened its identification technology through the use of biometrics for elections and census.
While praising the efforts of government in its use of identification technology, the don said the government should do more in the area of electronic and aerial surveillance.
He noted, however, that surveillance was a million-dollar project and that government should liaise with foreign countries to secure it's funding.