Benjamin Dikki, Director-General of the Bureau of Public Enterprises (BPE), said the Federal Government invested N1.6 trillion to create 600 public enterprises in Nigeria's economy prior the introduction of privatisation.
This was contained in a statement signed by Head, Public Communication, Bureau of Public Enterprises, Chigbo Anichebe, in Abuja on Monday.
Dikki made the statement during a presentation to members of the Ibrahim Badamasi Babangida (IBB) International Golf and Country Club, Abuja.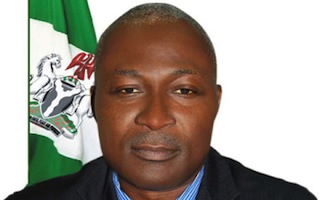 In his presentation titled: "The Nigerian reform and privatisation policy, processes, gains, challenges and prospects", Dikki said there are no corresponding returns on investments to the Nigerian economy as these enterprises remain drain pipes.
He said that only 500,000 jobs were created even as these enterprises had over 5,000 board seats.
Dikki said a substantial part of the then non-performing debts owed to the London and Paris Clubs were mostly loans to these enterprises.
He said the invested loans in the enterprises also left huge pension liabilities amounting to over N2 trillion to be borne by the Federal Government.
According him, public enterprises consume over three billion dollars annually as subventions and subsidies.
He explained that tax deductions at the source were not remitted to the tax authorities and no dividends were received or reasonable service provided by them in spite of their monopoly status.
Dikki noted that Nigeria's economy experienced declining growth, increasing unemployment, galloping inflation, high incidence of poverty, worsening balance of payments, debilitating debt burden and increasing unsustainable fiscal deficits.
The Federal Government, from 1969 to 1984, commissioned several studies which findings revealed that the private enterprises were inefficient, corrupt, and misused monopoly powers.
He said enterprises depended heavily on treasury, had defective capital structure and suffered incessant political interference.
The setting up of the Technical Committee on Commercialisation and Privatisation (TCPC) in 1988, which metamorphosed into BPE, was to free government from business and bring in private hands, he said.
It listed the gains of privatisation as the utilisation of proceeds for other socioeconomic objectives, non-allocation from the treasury to privatised enterprises.
Others were payment of corporate tax and heavy investments by the new owners that grew the companies and the economy.
On the power sector reform, the director-general said an estimated 90 million Nigerians were living without access to electricity.
He said government did not have the resources to reach them, which brought about the need to privatise the power sector to increase the reach.
The reforms carried out in telecom, pensions, debt management and other sectors were impacting positively on the Nigerian economy, Dikki said.
He said BPE had also lined up several reforms in the years ahead.

Load more