Stylishly crafted Hyundai ix35 crossover and its acquaintance Veloster sport sedan were at the just ended 9th Nigeria Auto Awards honoured with the 'Most preferred executive SUV' and 'Best in design' awards of the year respectively.
Whilst the ix35 outclassed rival Toyota RAV4, Kia Sportage and Ford Escape in the category, the Veloster had beaten BMW X6 to emerge winner of the coveted honour. The Hyundai ix35 is the Korean company's rival of crossovers like the Nissan Qashqai, Kia Sportage, Ford Escape, Mazda CX-5, Nissan Qahquai, Renault Captur, Peugeot 3008 and Skoda Yeti.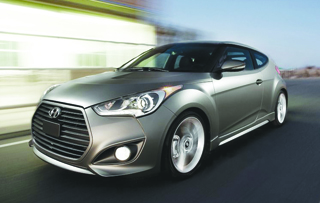 Among some distinguishing qualities of the Hyundai ix35 is the interior quality which the panel of adjudicators described as comfortable fit and finish, with robust switches and blue backlighting that gives the interior a classy feel. Coupled with this is the car's suspension which is designed to order and set-up to provide soft ride and absorb all but the biggest of potholes and bumps that onemay encounter on the roads.
The ix35 interior is adequately insulated and does a great job of filtering out tyre, road and wind noise, while the engines are reasonably powerful, smooth and quiet.  Currently adjudged one of the best SUVs in the market, the ix35 comes with the most affordable price tags and some of the best equipment levels around.
Mr. Jatin Nadkarni, Head, Sales and Marketing, Hyundai Motors Nigeria, exclusive distributors of the brand said: "ix35 is one of the most stylish in its class with sleek, sporty look that turns heads in a way you wouldn't expect from a car with a Hyundai badge.