KIA motors in Nigeria, distributed by Dana Motors recently at an award held by The Nigeria Auto Awards (TNAA) won three awards; Brand of the Year award for 2013 and for the 4th consecutive year in a row bagged the budget entry car of the year, which was awarded to the Kia Picanto , and Entry Level Car of The Year which went to the Kia Rio, winning the award twice in the last three years.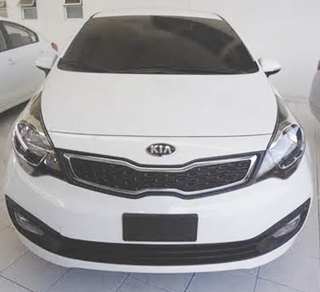 In its effort to maintain its stand in the Nigerian auto market, the group recently launched a five years warranty on all its cars and SUVs. The Picanto, Rio, Cerato, Optima, Soul, Sportage, Sorento, Mohave and its premium Quoris  now come with a 5 year/100,00kms with the KIA K- Series truck models now coming with three year /100,00km warranty.
 The Kia luxury Quoris comes in addition to the Warranty, a five year free service and maintenance. According to Head of Marketing, Kayode Adejumo, "We at Dana Motors like to extend to our customers in Nigeria; the very best KIA vehicles have to offer by meeting the exact same standards applicable in other countries.
"In view of this, Dana motors is now offering the extended warranty on these vehicles to ensure our customers get the premium, as we give further assurances on the build quality of KIA vehicles," said  Adejumo.