Bishop Josiah Idowu Fearon of the Kaduna Diocese, Church of Nigeria (Anglican Communion), on Friday described the Boko Haram as a cult group in religious facade.
He said this during the launch of the Presidential Address at the third session of the 19th Synod of the diocese themed: "In the world, but not of the world", a scripture taken from John 17:14-15.
Fearon said that those who saw the Boko Haram as a religious group were "naive, mischievous or simply looking for sympathy from the devil".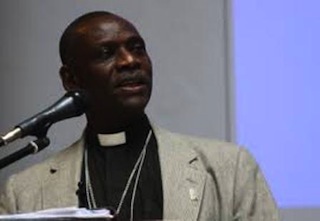 He said the propaganda would not help and urged Nigerians to be honest about the country's peculiar problems and jointly find a lasting solution to them.
He urged Muslims and Christians to secure their liberty through advocacy for the liberty of their beliefs.
Fearon also admonished Christians to accept the reality of the oneness of God in order to restore peace in the northern part of the country.
"Every well-informed leader in both faiths knows very clearly that Islam and Christianity teach similar things about this one God."
The cleric dismissed as false the insinuation and claims by some leaders that the entire northern states would be turned into an Islamic Republic.
Fearon described such allegations as baseless since Nigeria is a pluralistic nation.
"A significant number of these comments are religiously inflammatory, inciting and can easily lead to a religious war in the northern parts of the country.
"Some God-fearing politicians have had to caution religious leaders over their selfish, divisive and worse still, uniformed utterances."
He said that only dialogue could stamp out religious conflicts and make Nigeria a better place.